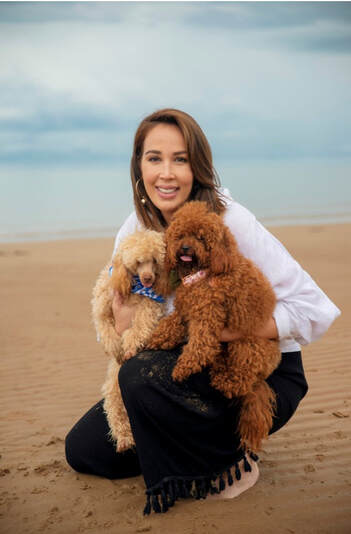 Cavoodle Puppies For Sale Brisbane
Elle Harrison from MKR visiting our doggos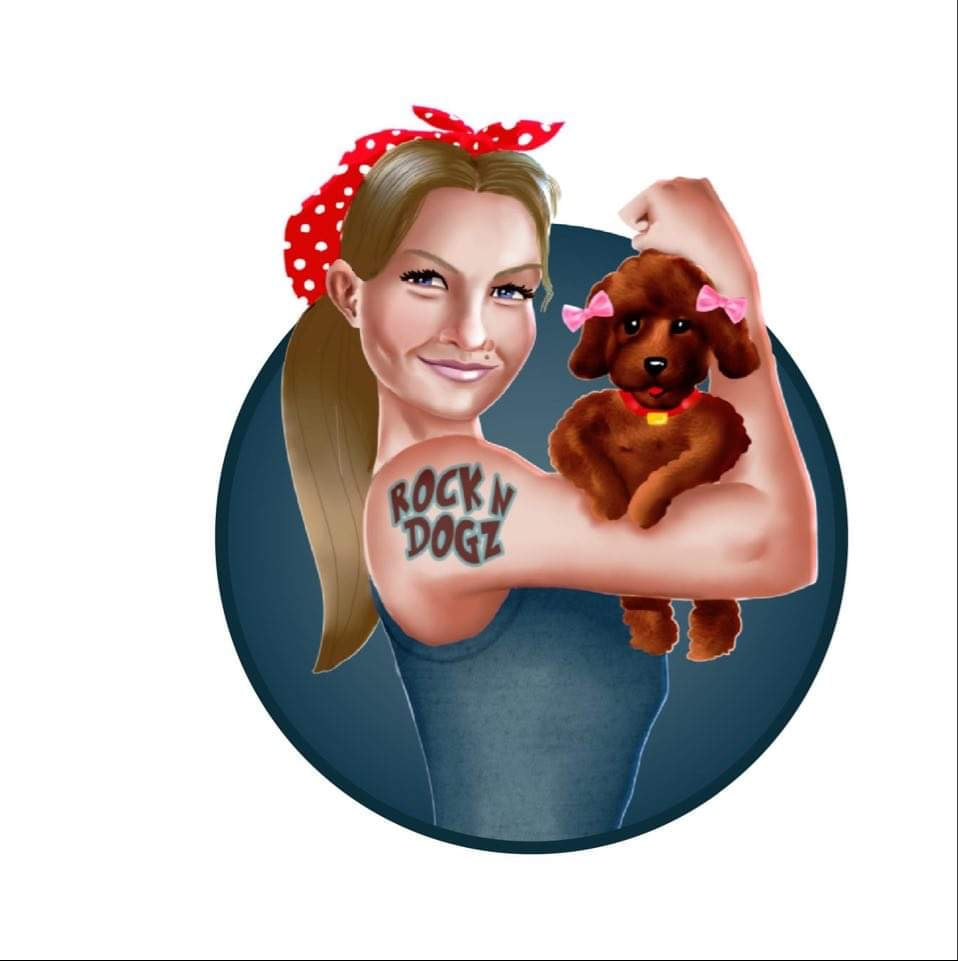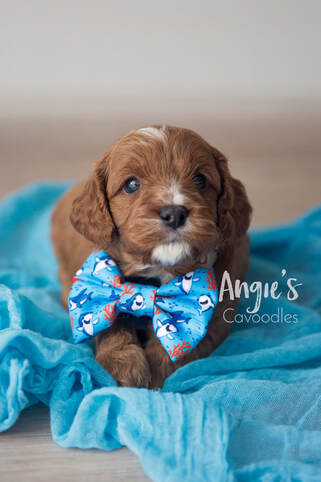 ​
Finn is one of our past babies. Isn't he absolutely Devine.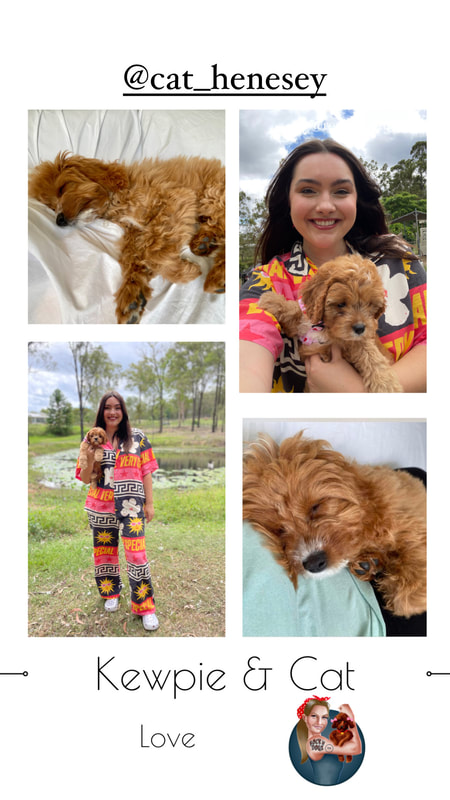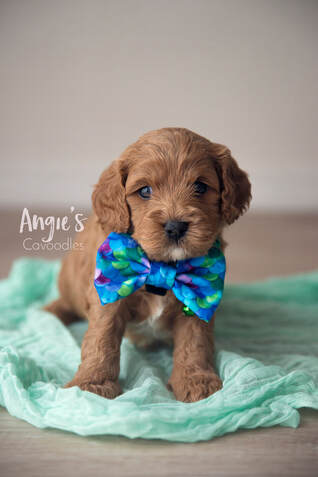 Rudy is from one of our past Litters
---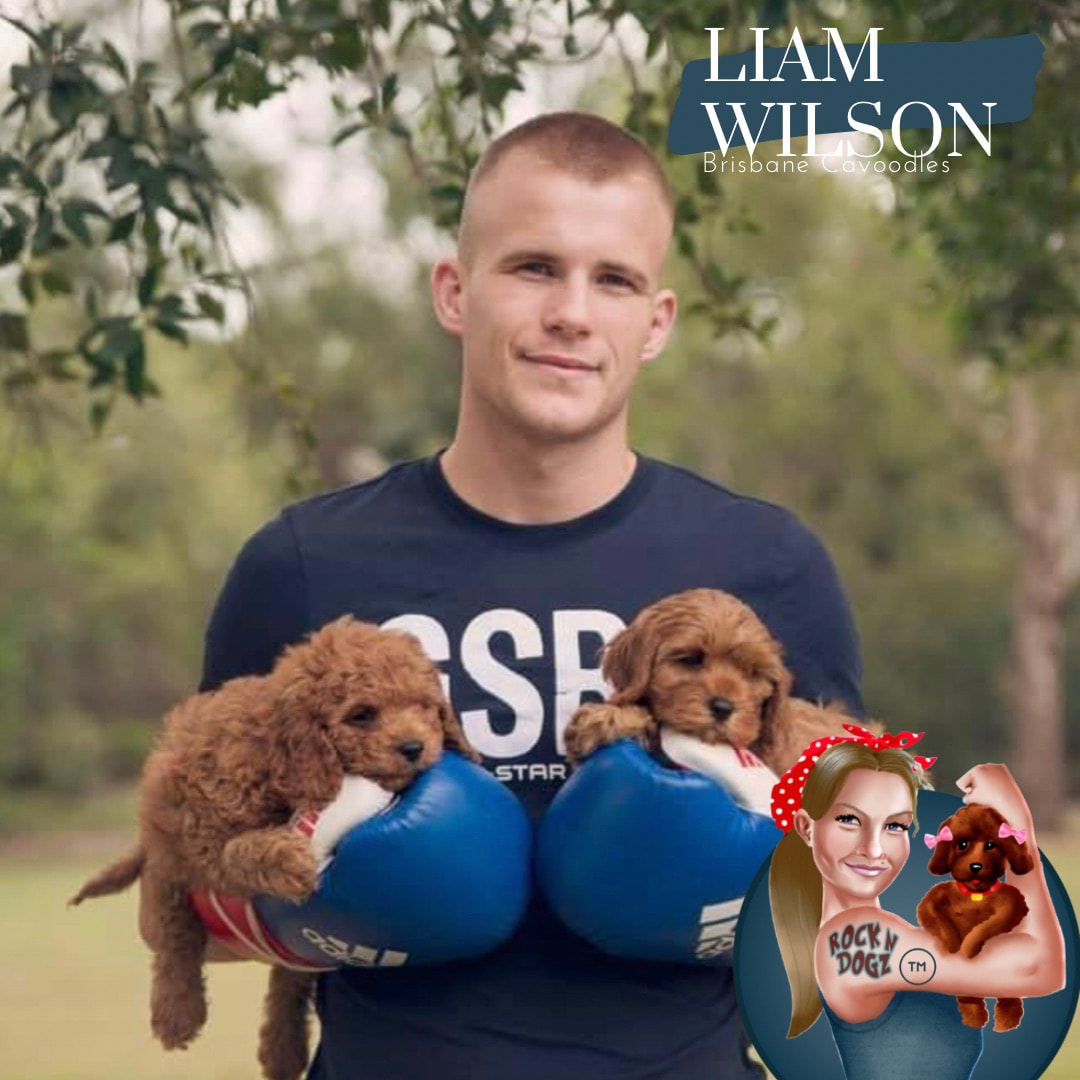 Liam Wilson taking some time out of the ring to hang out with our tribe.

We are super excited to be a foundational member of the Theodore through MDBA, which was

Est. 2022 in Australia.

We are Brisbane Cavoodles, Your Brisbane Cavoodles and Theodore Breeder.

​ Our names are Angie & Cam & WELCOME to our new page.

​ Previously known as ​'

Brisbane Cavoodle Breeder'Did you know that Brisbane Cavoodles is actually listed in some major dog appendices? We have been recognized and featured in well-known publications like Dogs Journal and Dogs Breed Expert as the best dog breeder in Australia.. This recognition speaks to the high quality and reputable breeding program we have established. It's a testament to our dedication and commitment to producing exceptional Cavoodles that meet industry standards and breed requirements."

Listed as Australia's Top Breeder "As seen on

The Dogs Journal".
andhttps://www.dog-breeds-expert.com/best-cavoodle-breeders-in-australia.html
​

​ Our parents are loving and happy with beautiful temperaments. Genes do play a very important part in the overall development of any puppy, Cavoodles each have their own unique features, such as curly, wavy and straight coats, whereas the Theodore is striving for a standardized look, (aka teddy) hence the name, this will be achieved in years to come as it's a developing breed.

However, all Cavoodles/Theodores have a loving happy personality and are bred to be amazing companion animals. They love to be around their humans and can be emotional support dogs.

Cavoodle breed information: The Cavoodle is a cross between a Cavalier King Charles Spaniel and poodle.

The Theodore is using the base foundation parents to form the purebred with the same ideals and traits as a cavoodle but with improved health and predictability of what the puppy will look like including traits such as size, focused on a toy size from 28cm -36cm at the withers.

Enter the Enchanting World of Cavoodles: Where Love and Joy Unite!

Welcome to our virtual haven dedicated to the delightful and endearing beautiful breed. Step into a world where fluffy ears, wagging tails, and boundless affection reign supreme. Here, we celebrate the enchanting charm and unwavering love that these adorable furry companions bring into our lives.

Indulge your senses as you immerse yourself in a gallery of captivating images that showcase the irresistible beauty and unique personalities of our little teddy bears. Their expressive eyes will gaze into your soul, and their infectious smiles will warm your heart, reminding you of the purest form of happiness that can only be found in the company of these lovable creatures.

Unlock the secrets of the Cavoodle world as you dive into a treasure trove of information, from their fascinating history to their playful temperament. Discover the perfect blend of the intelligent and loyal Poodle with the gentle and affectionate Cavalier King Charles Spaniel, resulting in a breed that embodies the best of both worlds.

Embark on a journey of companionship as you learn about the joys and responsibilities of being a Cavoodle parent. Explore expert advice on training, grooming, and nurturing the well-being of your beloved furry friend. From puppyhood to adulthood, we'll guide you through each stage, ensuring a lifetime of happiness and harmony between you and your Cavoodle companion.

Prepare to be enchanted by heartwarming tales shared by fellow Cavoodle enthusiasts over on our social pages, recounting the profound impact these furry friends have had on their lives. Witness the unwavering loyalty, unconditional love, and endless laughter that comes with opening your heart and home to a Cavoodle. Their vibrant personalities and affectionate nature will leave an indelible imprint on your soul.

Connect with a community of Cavoodle devotees, a network of passionate individuals who understand the immeasurable bond that forms between humans and these extraordinary companions. Share stories, seek advice, discover cavoodle care tips, and revel in the shared experiences that unite us in our love for Cavoodles and Theodores. Together, we celebrate the joy, the laughter, and the unwavering devotion that these delightful creatures bring into our lives.

Welcome to a world where paw prints leave an everlasting impression on our hearts. Explore, learn, and cherish every moment in the enchanting realm of Cavoodles. Let their infectious spirit uplift your days and their gentle nature bring you solace. Embrace the unconditional love and playful companionship that only a Cavoodle can provide.

Enter this extraordinary world, where Cavoodles become more than just pets—they become cherished family members and lifelong friends. Get ready to be captivated by their irresistible charm and let the magic of Cavoodles/Theodores fill your life with boundless love and joy.

​

​
​

"

Low Shedding, Family & Kid Friendly, Small & Cute, Easy to Train, Happy & Loyal, Our Puppies Are Loved 100% From Birth to You."

​​

Cavoodles/Theodores have soft fleece like coats, long floppy ears, round faces and big brows. They literally are like teddy bears & shed minimal. So are fantastic for those that have allergies or asthmatic, to have around children, the elderly or disabled. They can be easily trained, but just like any puppy you get what you put in. Our lovebugs hair grow like human hair so brushing and grooming is essential. You can ask your groomer to do what is called a teddy bear cut. Don't stress when you see that first hair cut, it can be quite a shock, remember it all grows back. Brisbane Cavoodles is big on education for not only our families but for our cute Cavoodle puppies as well. We love our families to share in the growth journey your puppies go through with our advanced curriculum. This really is an exciting journey, one to prep for so we highly recommend following us on any of our social pages like Facebook or Instagram, read our amazing reviews, follow our previous litter tales and see how much our program actually details.

Brisbane Cavoodles offers an amazing puppy starter pack with everything you need from premium food to worming, grooming, sleeping and playtime with the purchase of your puppy which also includes a great folder with free 8 weeks puppy insurance, temperament and testing results, discount vouchers to groomers or puppy school etc just to name a few.

Flick us through an email if you would like an application sent through.

​At Brisbane Cavoodles, we take pride in our comprehensive approach to breeding exceptional Cavoodles. In our commitment to producing healthy and visually stunning puppies, we partner with Orivet for their invaluable DNA testing services. Here's how their expertise supports our dedication:

Genetic Insights: Orivet's DNA testing empowers us to gain deeper insights into the genetic makeup of our Cavoodles. This knowledge goes beyond health screenings, allowing us to determine coat types, colors, and other important genetic traits. By understanding these factors, we can make informed breeding decisions to enhance the quality and diversity of our Cavoodle puppies.
Thoughtful Selection: With Orivet's genetic testing, we can carefully select breeding pairs based on their genetic profiles. This personalized approach helps us create harmonious combinations, maximizing the chances of producing puppies with desirable coat qualities and colors. Our goal is to create Cavoodles that are not only visually stunning but also adhere to the breed standards.
Enhancing Breed Characteristics: Through Orivet's DNA testing, we can preserve and improve the breed characteristics of Cavoodles. By selecting dogs with favorable coat traits and colors, we aim to maintain the beauty and uniqueness that make Cavoodles so beloved. Our focus is on responsible breeding practices that contribute positively to the breed as a whole.
Holistic Well-being: While we prioritize the aesthetics of our Cavoodles, their health and well-being are of utmost importance. Orivet's genetic testing helps us identify potential health risks and inherited conditions, allowing us to make informed decisions to reduce these risks in our breeding program. Our commitment to producing healthy, happy Cavoodles remains at the core of everything we do.

With our testing we ensure that our breeding program encompasses both health and visual appeal. It is our sincere desire to bring joy to families while maintaining the integrity of the Cavoodle breed. When you choose a Cavoodle from us, you can have confidence that you're welcoming a well-rounded companion with a healthy genetic foundation and captivating coat traits.
Badass Breeder
| | |
| --- | --- |
| We use Empowered Breeder. This program is a structured puppy raising programme that we follow, to give our puppies the skills and experience necessary to lead their best life possible, to become a much treasured family pet. Badass breeder is truely a gold standard in puppy rearing and early socialisation, this is as important as breeding healthy puppies. Somethings that are covered are early neurological stimulation, enrichment, early socialisation, communication and problem prevention. We are able to provide families a folder of what we have covered over the entirety of the 8 week program in their takehome pack. | |