Cavoodle Puppies

From Our Loving Family to Yours

We are a small boutique breeder of Cavoodles/Theodores in Brisbane, Queensland. An ethical and registered breeder who put a lot of work into our puppies over the time they are with us. My husband, 8 children and I love our dogs and they are extremely well taken care off in every aspect. We have moved to 10 beautiful, lush green acres situated on the outskirts of Brisbane. Our dogs have lots of room to play & explore our property. We have two beautiful indoor areas and an outdoor area.

We love doing new themes for each of our litters, our rooms have air conditioning and heating so no matter the weather our puppies are always comfortable. We have a covered area as well so if it's raining, we can still achieve our program.

Early Neurological Stimulation
Early Scent Introduction
Puppy Cultured
Empowered Breeder
BadAss Breeder
​'combined makes our program second to none'.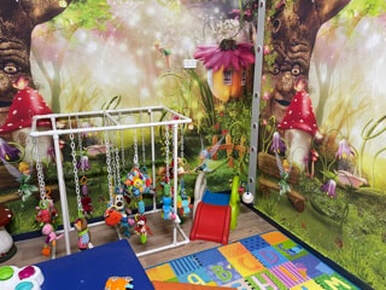 Both Cam & I have grown up around animals. Cam's aunty is also a breeder but of miniature goats. My father had a registered kennel when I was growing up, so we have always been around dogs.

Angie)- I am certified in dog care, canine biology, breeding science, genetics and defects, anatomy, embryology & fetal development, nutrition and preventative health, illnesses and treatments, cleaning/ disinfecting and biosecurity, grooming, dog cpr and first aid. I also have my humans cpr and first aid certificates as I cared for people before changing to puppies. I have completed dog breeding master courses as well as doing food safety as an added bonus. I continue to update my knowledge and skills on a regular basis; in return keeping our dogs as safe as possible.Brisbane Cavoodles prides us on the way we raise our puppies. Our dogs are trained and live inside our home with their humans, our dogs go in and outside as they please and are exercised and played with regularly. We have an amazing curriculum we put our puppies through for the entire 8 weeks.

The time taken to socialize our puppies and introduce them to different people and situations so that they grow up confident and well-adjusted.

Prioritizing the health of our dogs and puppies, performing health testing and providing regular veterinary checkups is a must.

Another important aspect of ethical breeding is temperament testing. This helps ensure that each puppy goes to a family that is a good fit for them based on their energy level and personality.

As ethical breeders we take the time to educate potential puppy families about the breed and its unique characteristics, as well as how to properly care for their new furry family member. We only breed dogs that are healthy and have desirable traits, we don't overbreed or allow our puppies to go to pet stores or to anyone who we suspect won't provide a good home.

We are committed to providing ongoing support to families who adopt our puppies. We're available to answer questions and provide guidance as your puppy grows up and faces new challenges, and we help to find a new home if the current family is unable to care for them.
​Brisbane Cavoodles is passionate about our work and take pride in raising healthy, happy puppies who will go on to become beloved members of their new families. We have the cutest puppies, and we hope we can help you find your perfect puppy.
​Our dogs have beautiful temperaments, and clear of hereditary problems. They are very loving and sweet natured not just beautiful looking. We treat our dogs with care and give them lots of love so that they will be loving social pets. They only ever have positive things happen to them while in our care. They even have pool time.

​FUN FACT........ Did you know that the average dog is happier than the average person.

Angie & Cam


New Info -​We are now on TikTok.

​🐾 Unleashing Affordable Excellence, Puppy Packs, and a Special Puppy Folder for Your Precious Puppies! 🐾 🌟 At Brisbane Cavoodles we understand that your adorable puppies deserve the very best. That's why we're thrilled to introduce our value-packed pricing, which include our exclusive Puppy Packs and a special Puppy Folder. Get ready to experience exceptional care, unbeatable value, delightful surprises, and convenient organization for your precious puppies! 🐶💖 🔥 Here's how our pricing, combined with our Puppy Packs and Puppy Folder, adds incredible value to your puppy's journey:
​1️⃣ Comprehensive Care Package: Our pricing encompass a range of comprehensive care packages, and they come with the added convenience of our Puppy Folder. This folder is designed to keep all your puppy's important documents, vet records, and training materials organized in one place. No more searching for information or worrying about misplaced papers—the Puppy Folder ensures everything is easily accessible and well-organised.
2️⃣ Puppy Packs with Delightful Surprises: In addition to the Puppy Folder, our pricing includes the thoughtfully curated Puppy Packs. These packs contain essential items that make your puppy's life even more joyful. From toys and treats to grooming tools and training aids, our Puppy Packs provide delightful surprises that keep your puppy engaged, happy, and entertained.
​ 3️⃣ Experienced and Compassionate Professionals: Cam and Angie are experienced and passionate professionals who are dedicated to the well-being of your puppies. When you choose us as your breeder, you not only gain access to our expertise but also receive personalised advice on how to make the most of your Puppy Pack items and utilise the Puppy Folder effectively. We're here to guide you through the process, ensuring your puppy receives the highest level of care, enrichment, and organizational support.
4️⃣ Health and Wellness Focus: Our pricing, Puppy Packs, and Puppy Folder are all about promoting the health and wellness of your puppies. Along with comprehensive care services, our Puppy Packs include items that encourage physical activity, mental stimulation, and social interaction. The Puppy Folder, on the other hand, ensures that your puppy's important documents and records are kept safe, allowing you to easily track their health and well-being. 🐾 Discover the unbeatable value of our service, complete with our enchanting Puppy Packs and the special Puppy Folder, and watch your furry friends flourish! 💖 Ready to embark on an exciting journey of puppy parenthood with us? Contact us today to learn more about our program. Let's create beautiful memories, wagging tails, and an organised puppy life together! 🐾💕
​Our Puppies are priced at $4000